As an island accessible from the east by ferry boat, and at the north end via car, truck, bus
or motorcycle by bridge, the history of Bainbridge Island is replete with many moving stories.
From the tall ships of Commodore William Bainbridge to the Mosquito Fleet and
Washington state ferry system, to the classic cars that are part of our annual
Fourth of July parade, the Bainbridge Island experience is truly a moving one.
Mac N Jacks' history tells a similar story of moving ahead for five generations.
Way back in 1974, brother-in-law's David Jackson and Jesse McFarlane opened the doors to Mac N Jacks Auto Repair.
Previously Jesse and his younger sister Ora McFarlane moved out to Bainbridge Island from North Dakota. Jesse fell in love with Dave's older sister Dianne Jackson. Dave Jackson fell in love with Jesse's little sister. The two brother-in-law's and sisters started families here in the Eagledale neighborhood of Bainbridge Island.

David Jackson's family were Scandinavian immigrants that helped establish the New Sweden community. The Jackson family encouraged a safe place for other Scandinavian immigrants to establish themselves. Today, Mac N Jacks is located just a block away from New Sweden Avenue.
In September of 1974 another arrival came into the world. It was David's son Larry Jackson. Larry grew up around Mac N Jacks. Supported by his father and uncle he worked pumping gas and did many other odd jobs at the shop. He loved going to the demolition derby with his family. This fit right into his growing interest in auto repair.
The family suffered a giant loss in 2003 when Larry's adored father, David Jackson, suddenly passed away.
Larry also happens to be a talented musician. In his first year of college, he was introduced from the stage where he was performing to his future wife Beth. Beth is also a big music fan and loves live performances. Larry and Beth enjoyed traveling around the world with Larry's various music projects. They also ran a small record company in their spare time. They learned together that they make a great team on the job.
Larry was working in San Francisco and Beth in Oakland when they welcomed the news of expecting twin Babies. Uncle Jesse and Aunty Dianne were the baby boys first hospital visitors down in the Bay Area. Larry and Beth thought raising kids back on Bainbridge Island would offer them a quieter life, closer to their deep Eagledale roots. So they packed everything up and found a beautiful home back on New Sweden Avenue. The twin boys are 5th generation to the neighborhood.
In 2008 Uncle Jesse welcomed Larry back to their family business. Larry enjoyed learning all the ropes and discovered many ideas of how to improve the company. He stuck with Mac N Jacks and came to find his calling as a business owner.
In September of 2019, Larry turned 45. Larry and Beth bought the business from Jesse. Jesse had been at Mac N Jacks for 45 years when he passed the family torch to Larry and Beth. They wished him the happiest retirement.
Besides auto maintenance and repair, Mac and Jacks expanded service to motorcycle repair and maintenance. We also now offer full detailing packages for vehicles and motorcycles.
We are the same reliable business. We offer the most affordable rates on the Island with the highest quality work. Your safety is our first concern. Larry and Beth take deep pride in our community. We will continue with the virtues of Mac N Jacks that include honesty and affordability. Larry truly is a Mac and Jack.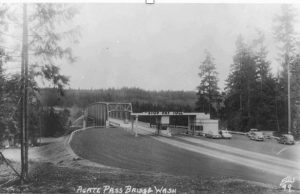 The Agate Pass Bridge operated as a Toll Bridge
from October 7, 1950, until October 1, 1951.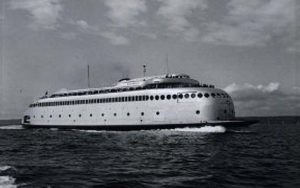 The MV Kalakala Ferry operated on Puget Sound
from 1935 until 1967.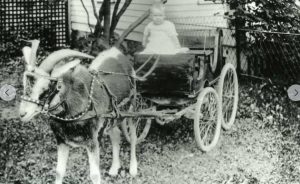 A goat cart on Bainbridge Island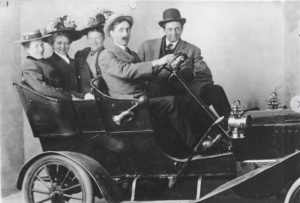 Hats off to Hat Day on Bainbridge in an early carriage ride.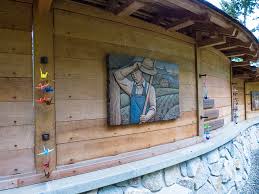 The Bainbridge Island Japanese American Memorial Wall can be visited just a few blocks from Mac N Jacks.
Talk to Us
Please call (206) 842-6092. We are here Monday thru Friday from 8am PST to 5pm PST.
Review Us
We are always striving to improve our product and welcome all feedback. Please visit our Reviews page.
Mac N Jacks Location
From Hwy 305, take the Sportsman's Club Road turnoff (a right at the traffic light heading to Bainbridge) and follow the signs to the Japanese American Memorial (we are two blocks before the entrance to Pritchard Park).
From the ferry terminal or town of Winslow, take Winslow Way into town and turn right at Winslow Greens, up Madison Ave., then a left on Wyatt Way which turns into Eagle Harbor Drive. Hug the water all the way to Eagledale.
From High School Road, take Finch to Wyatt which turns into Eagle Harbor Drive.
Let us show you how we can do more for you than anyone else.